Expedition to Potters (Nov 19-23 2018)
Thoroughly enjoyed by all.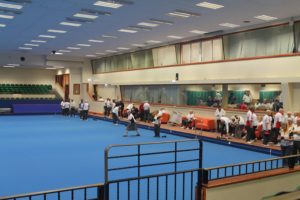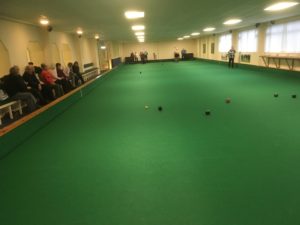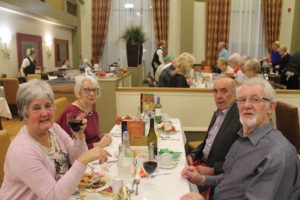 2018 End of Season Green work.
Due to the dry summer the problem of the Green's dry patches was addressed
with much work and expense. Professional advice was sort and a programme
to prevent a recurrence and to improve the green was launched. This included
a change in the end of season treatment, with the help of some very special
equipment.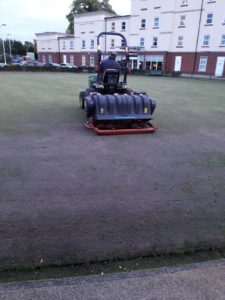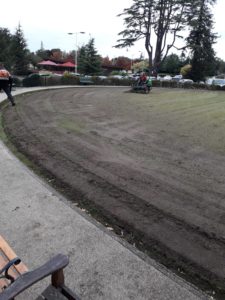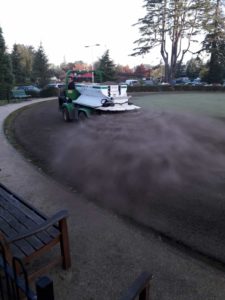 ____________________________________________________________________
30th June 2018.This was our trip to the Severn Valley with stops in Bridgnorth and Bewdley and a delightful trip between the two and back on the restored trains. Once again the weather was right and the arrangements were excellent.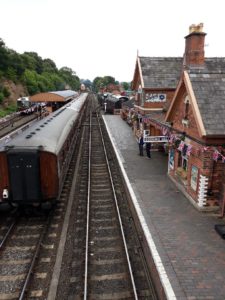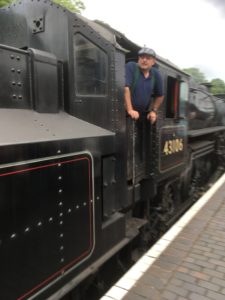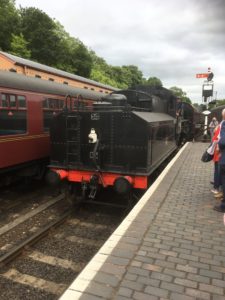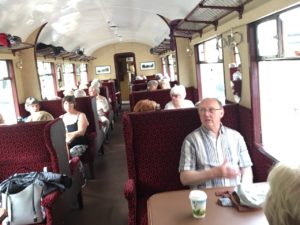 Photos are always welcome for the website, however these were
few and far between in 2017. Nevertheless here are a few to bring
back the memories of our trip to Llangollan.
HELP – We really do need some help here so we can share more of our memories. If you have any photos of Club events or anything relevant to the Club please give them to Mike or Graham, preferably in digital format, or send them to the club email site trenthambowlingclub@gmail.com OR to mandm.davis9@gmail.com.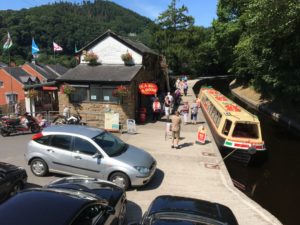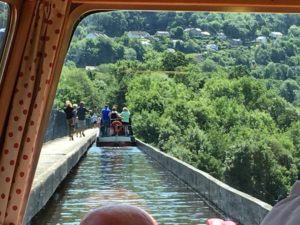 Another very successful Club Away-day